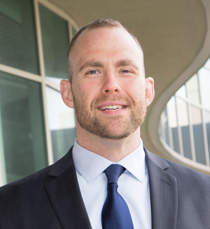 Wesley Farriss
Wesley earned his BS in Physics from the University of Akron in 2009. Following graduation, he commissioned as a US Army Officer and served on active duty until Fall 2013. He served in the Chemical Biological Radiological and Nuclear (CBRN) and Military Intelligence branches. His current research interests include image reconstruction and digital holography.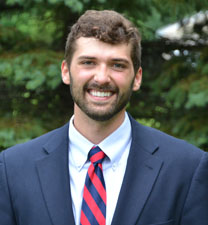 Aaron Michalko
Aaron received a B.S. in Optical Engineering from the University of Rochester in 2014. His undergraduate design project involved designing and building a stereoscopic display for the Rochester Museum and Science Center. His research interests include wavefront sensing and freeform metrology. His PhD thesis topic is "Advances in Optical Surface Metrology by Phase and Prescription Retrieval." He has joined Clerio Vision since July, 2020.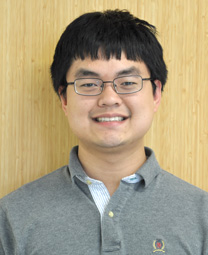 Joseph Tang
Joseph received a B.S. in Optical Engineering from the the University of Arizona in 2015. His current research interests include wavefront sensing for space telescopes.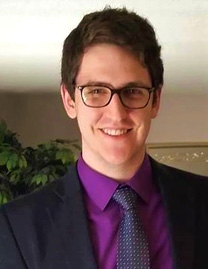 Scott Will
Scott was born in Buffalo, New York and received a B.S. in Electrical Engineering from the University at Buffalo in 2015. As an undergraduate, he worked to develop plasma-based metamaterials for free-space microwave manipulation, as well as compressive sensing techniques for magnetic resonance imaging. In the summer of 2014 he was a summer REU student at the Harvard-MIT HST Summer Institute in Biomedical Optics, where he worked on image processing for Brillouin microscopy. His research interests include computational imaging and image reconstruction, inverse problems, and efficient algorithms for signal processing with application to exoplanet imaging using coronagraphy.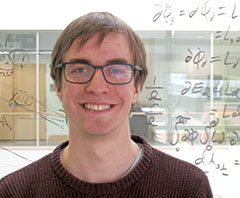 Matthias Banet
Matthias obtained a B.S. in Physics from the New Mexico Institute of Mining and Technology. During his undergraduate education he performed research on the detection of singlet oxygen emission from photosensitive compounds. Upon receiving his degree, he worked as a contractor for the Air Force Research Lab's Directed Energy Directorate. His current interests are directed towards digital holography and imaging through turbulence, and his hobbies include playing music and graphic design.