June /11/2021 – Disc Golf at Parma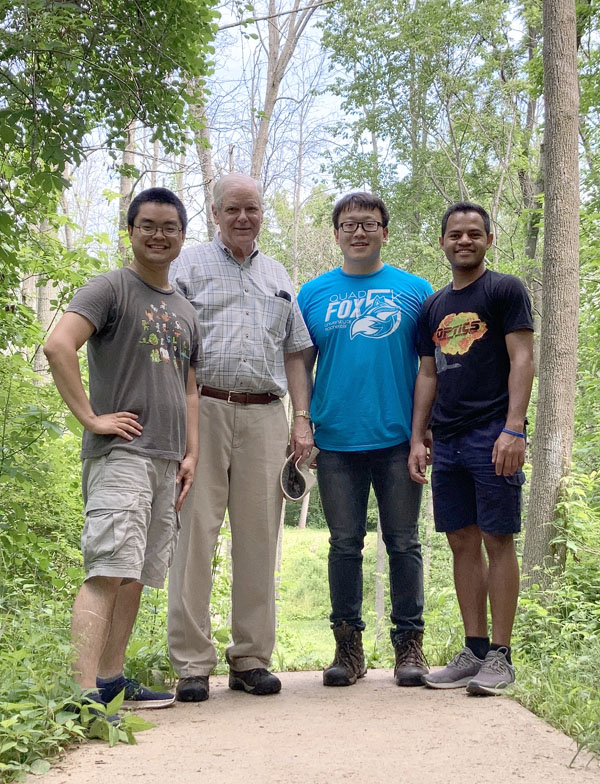 Sept/02/2019 – Labor Day Barbecue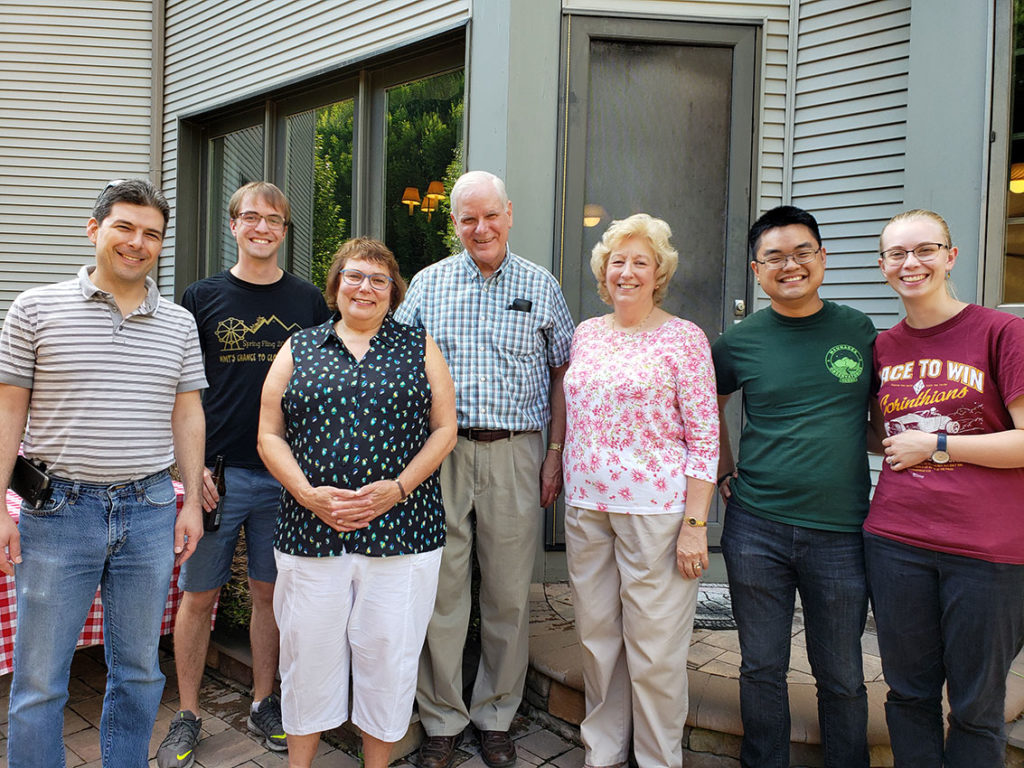 Feb/21/2019 – Rock Climbing at Rock Ventures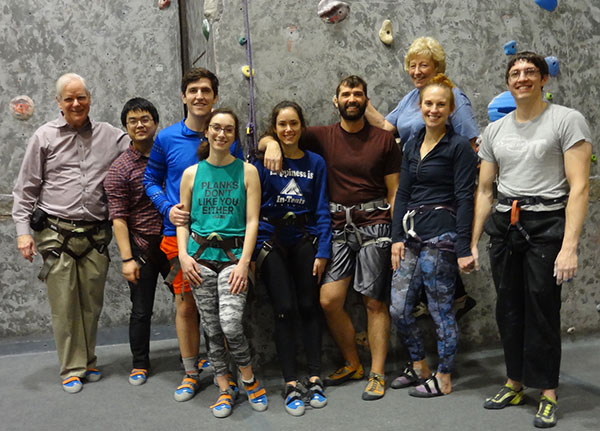 Apr/25/2017 – The James Webb Space Telescope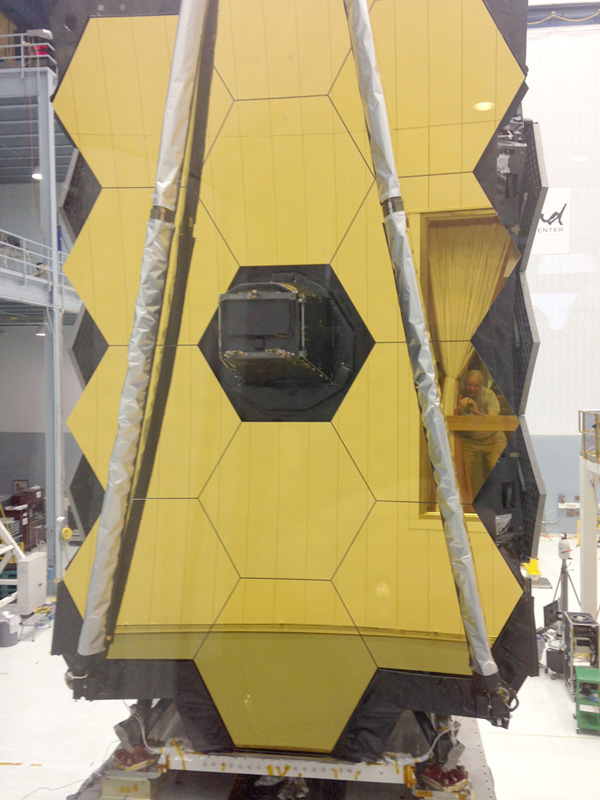 Feb/23/2017 – Disc Golf at Basil Marella Park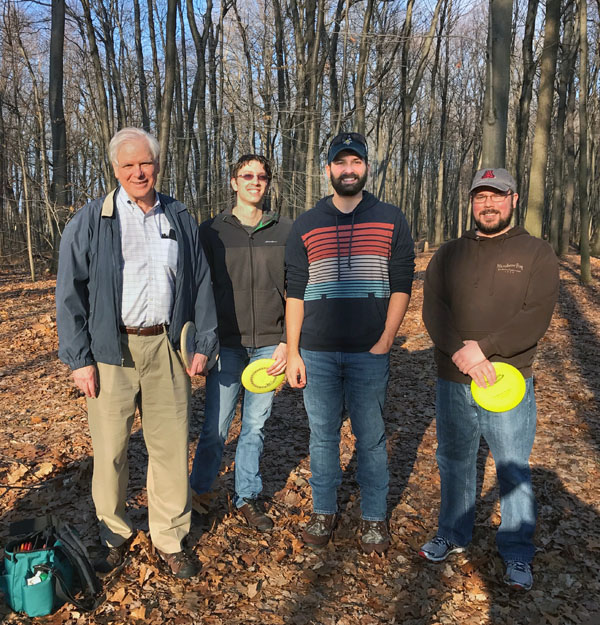 Jan/03/2013 – Bristol Mountain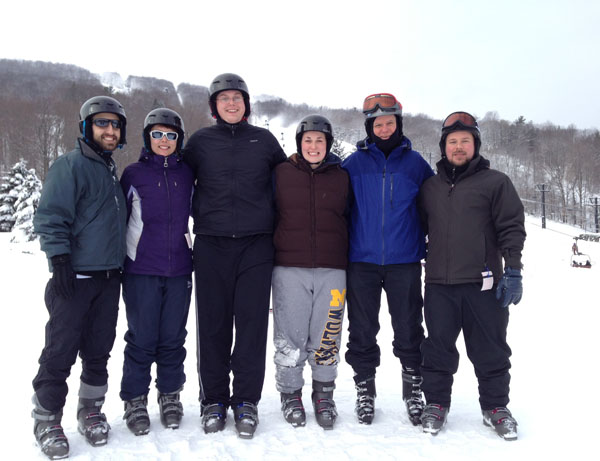 Sept/30/2012 – At the induction into the National Academy of Engineering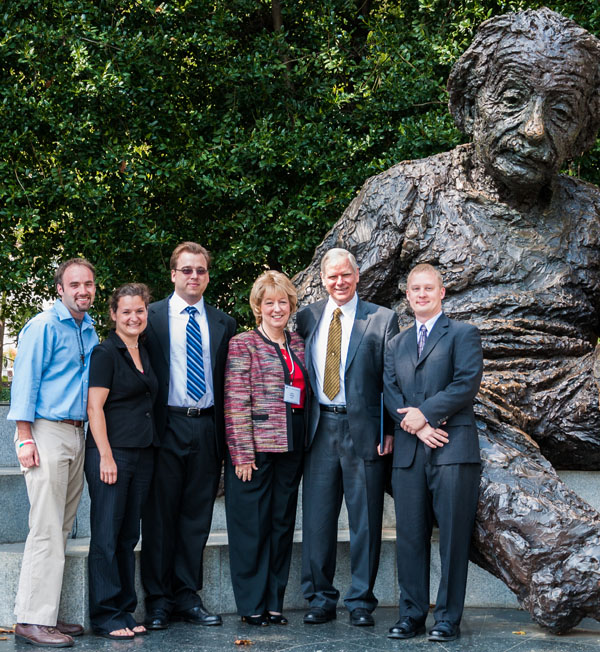 Oct/9/2012 – Cryo-vac chamber at Johnson Space Center (JSC) James Webb Space Telescope (JWST) where NASA will test the assembled James Webb Space Telescope (JWST)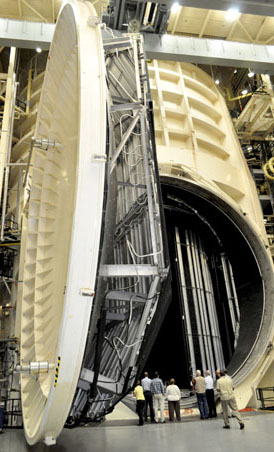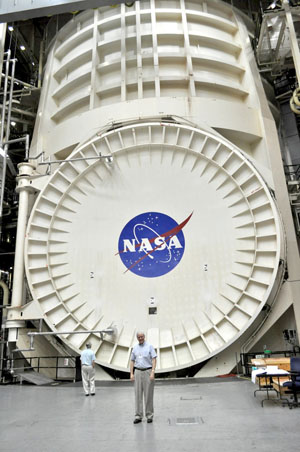 Oct/9/2012 – NASA's JWST Product Integrity Team (PIT) at the JSC test chamber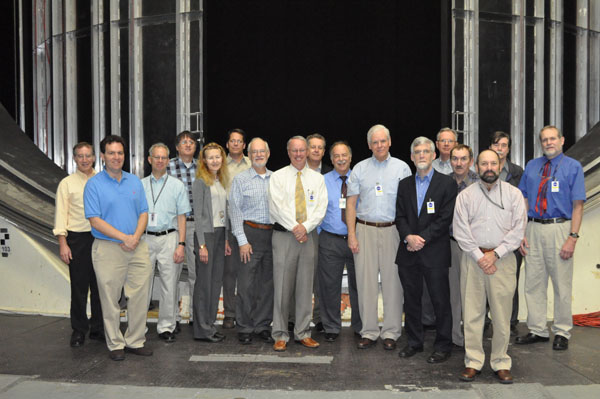 Mar/15/2012 – Disc Golf at MCC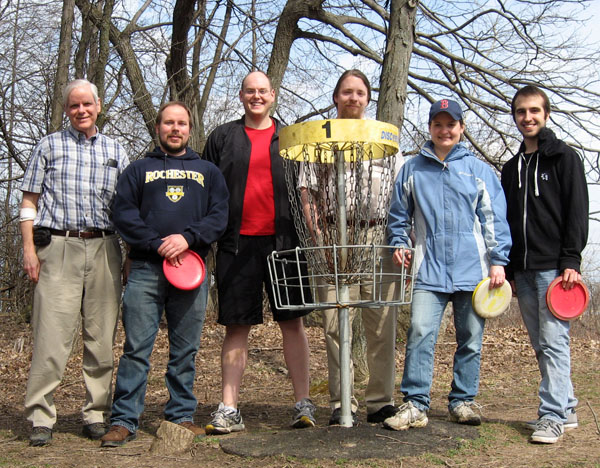 Note: the dates above and below are NOT a typo — skiiing one day, disc golf in 70° weather six days later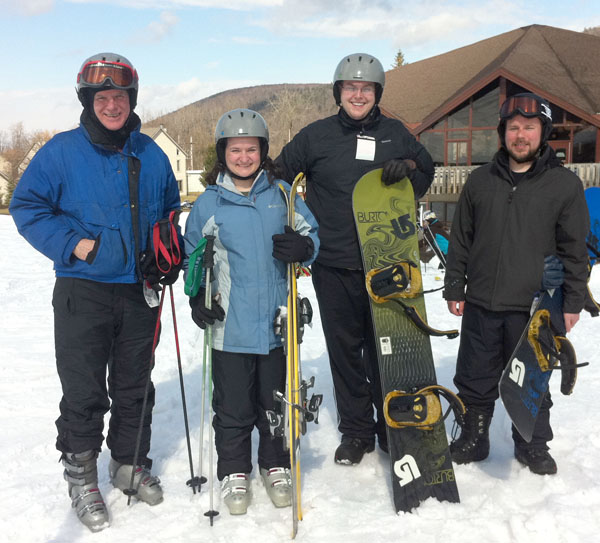 May/10/2011 – Disc Golf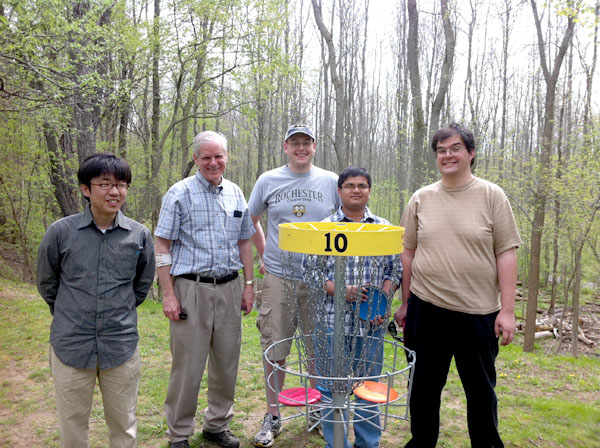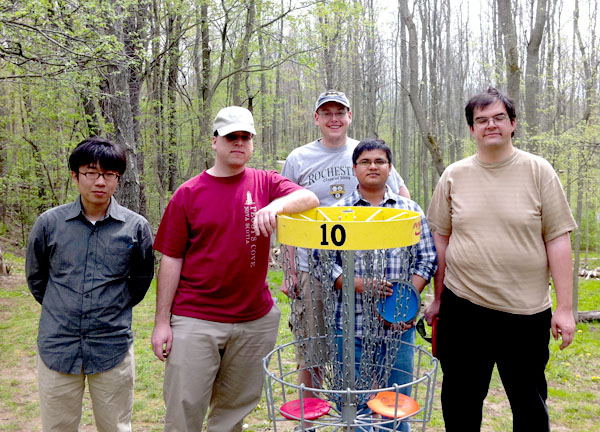 11/2010 – Moving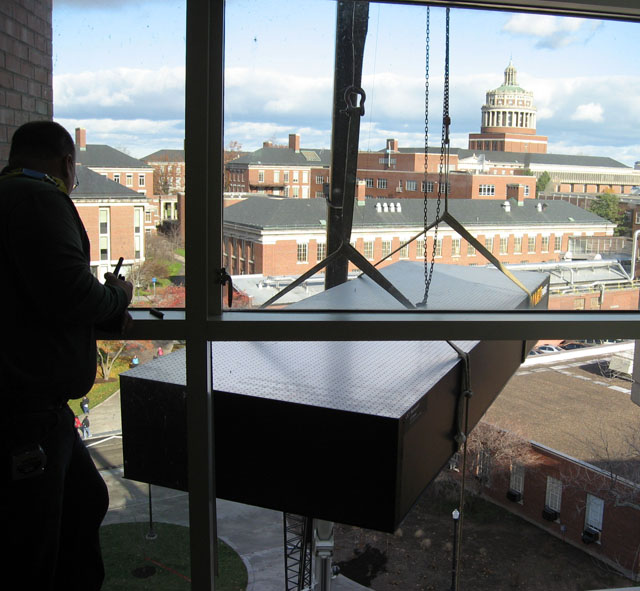 Mar/23/2007 – Rock Climbing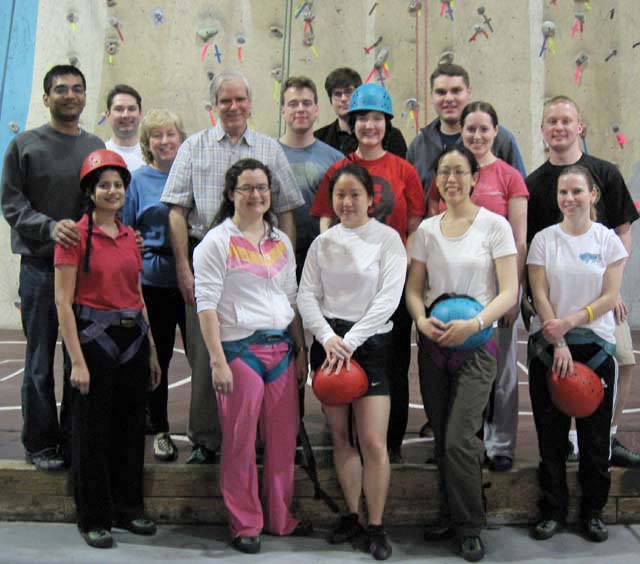 Dec/15/2006 – Disc Golf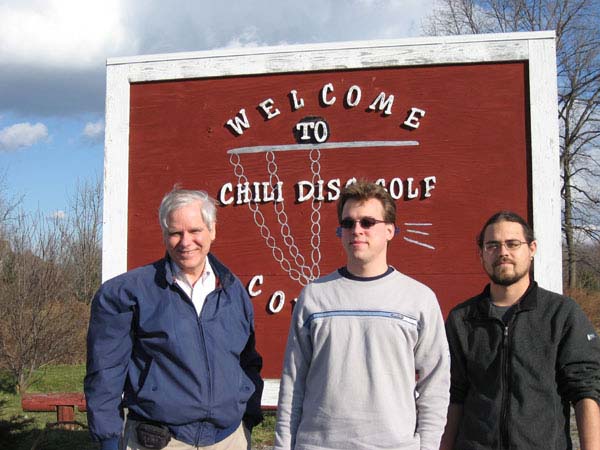 Mar/2/2006 – At Ball Aerospace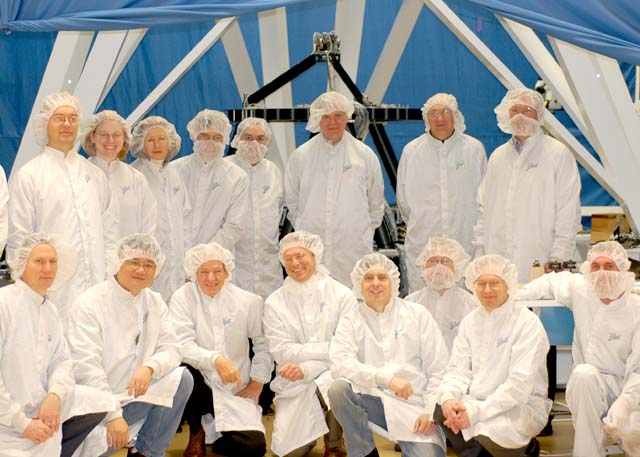 Feb/16/2006 – Rock Climbing at Rock Ventures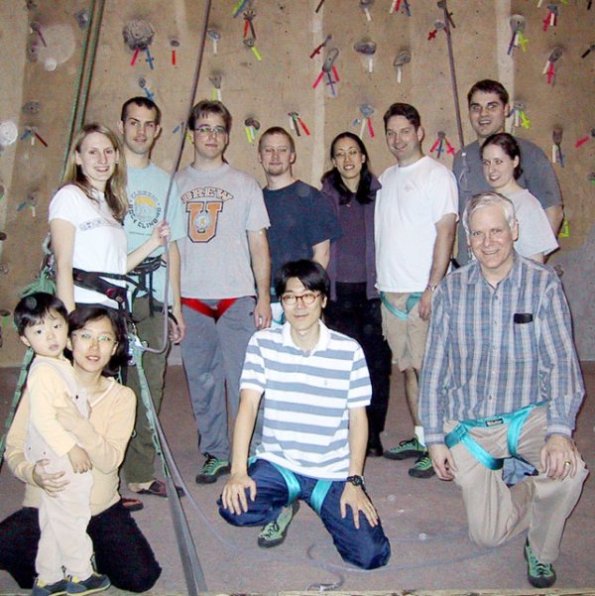 Aug/2005 – JWST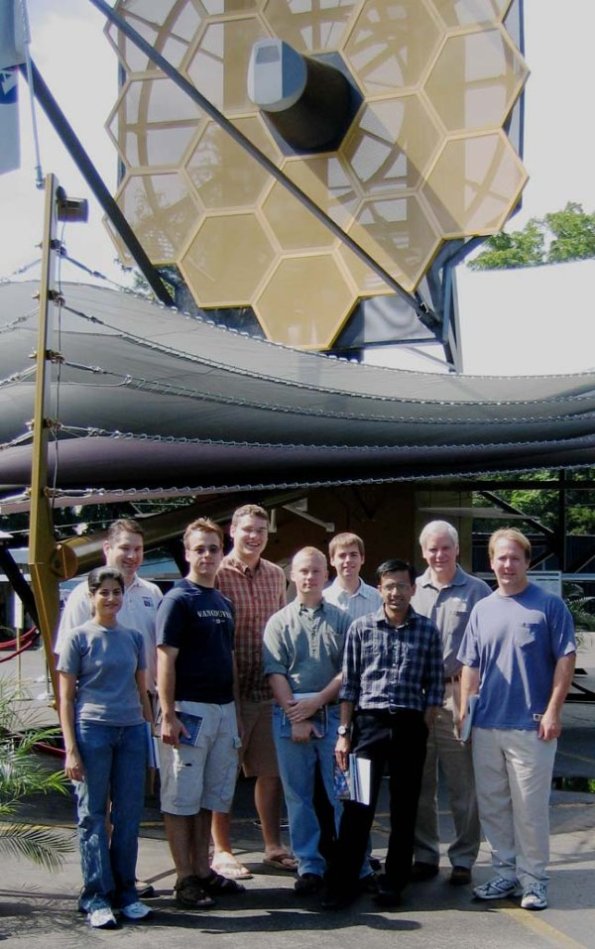 Sept/2005 – Where's Waldo ? Can you find Matt Bolcar in the picture below?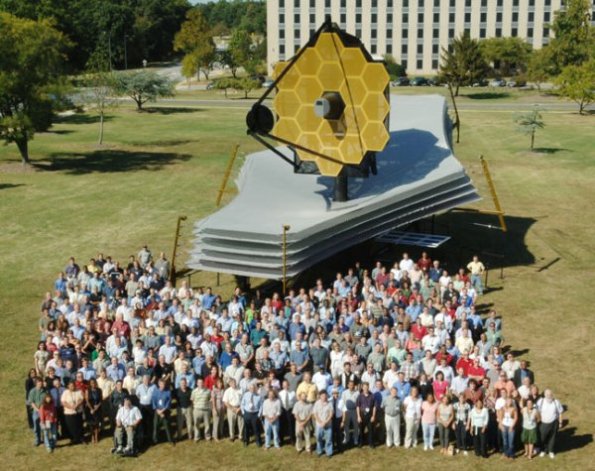 Apr/2005 – Disc Golf 2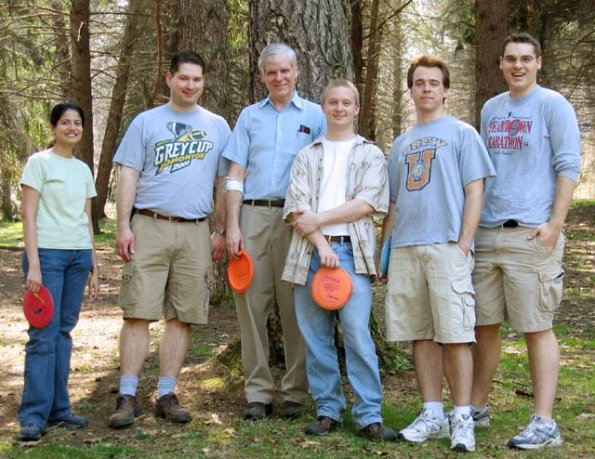 June/2004 – Disc Golf 1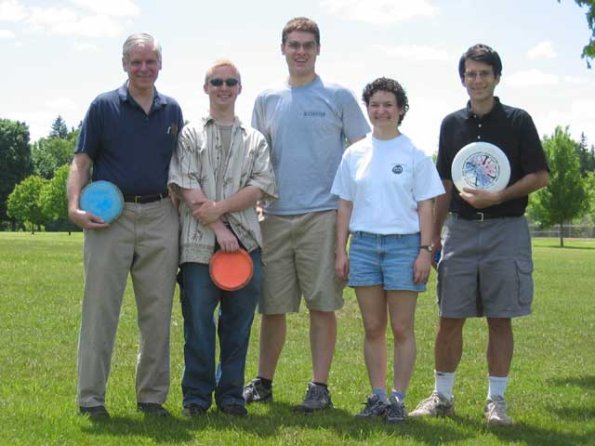 (Anwer to first "Where's Matt?": front row, third from right)
(Answer to second "Where's Matt?": middle right area)
---
Rock Climbing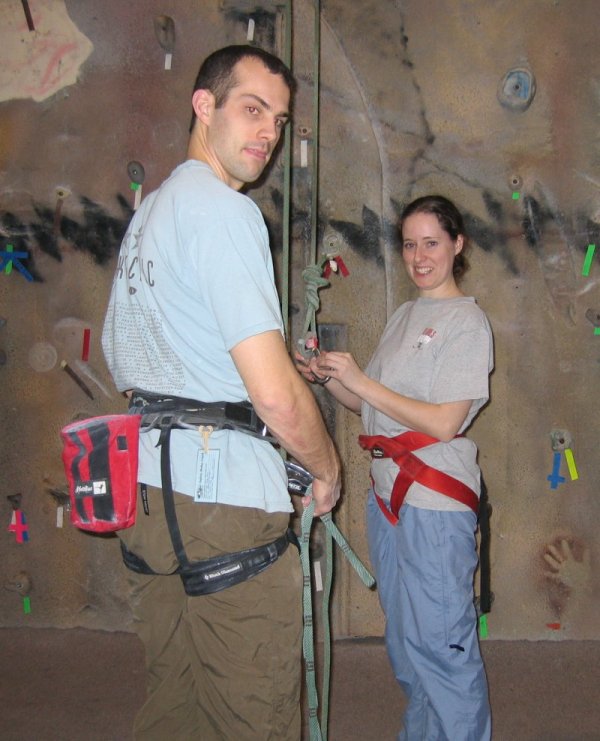 ---
Disc Golf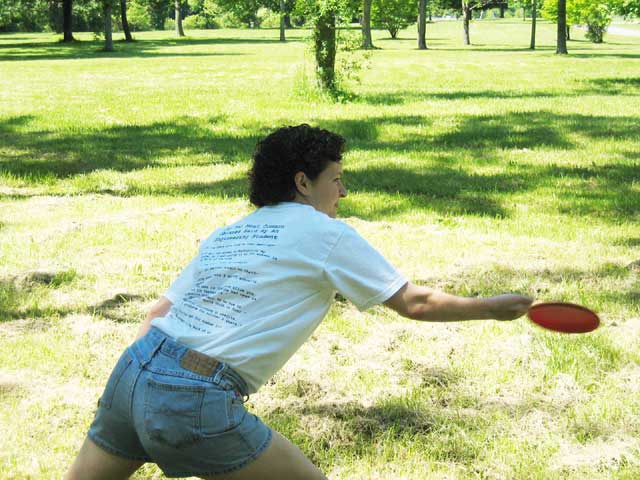 ---
Lab Renovation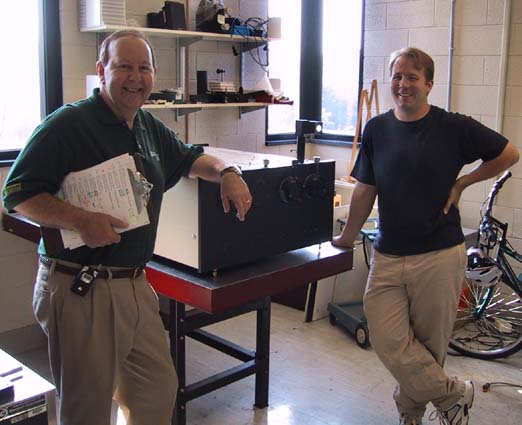 FYI: this is not the monolith from the movie 2001: A Space Odyssey. OR IS IT? Compare with the Original (click on the thumbnail in the right column, second from top).
---
6th Annual CfAO Summer School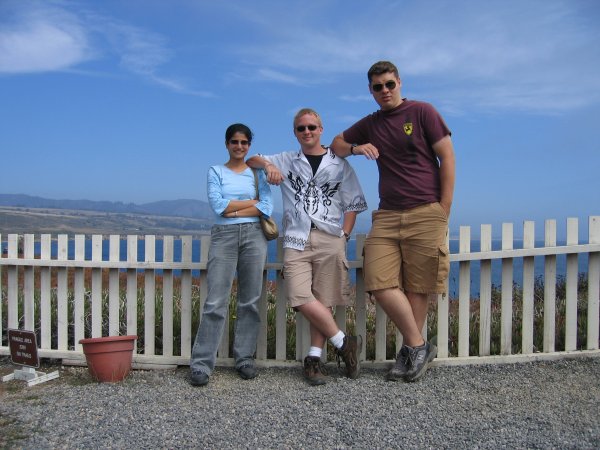 ---
Birthdays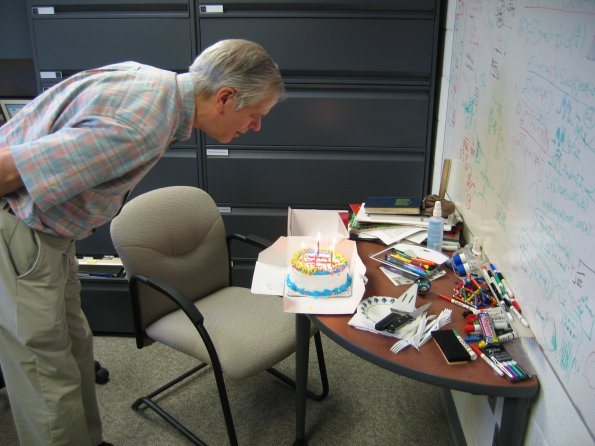 Fun in the optics lab