Sept/02/2019 – Labor Day Barbecue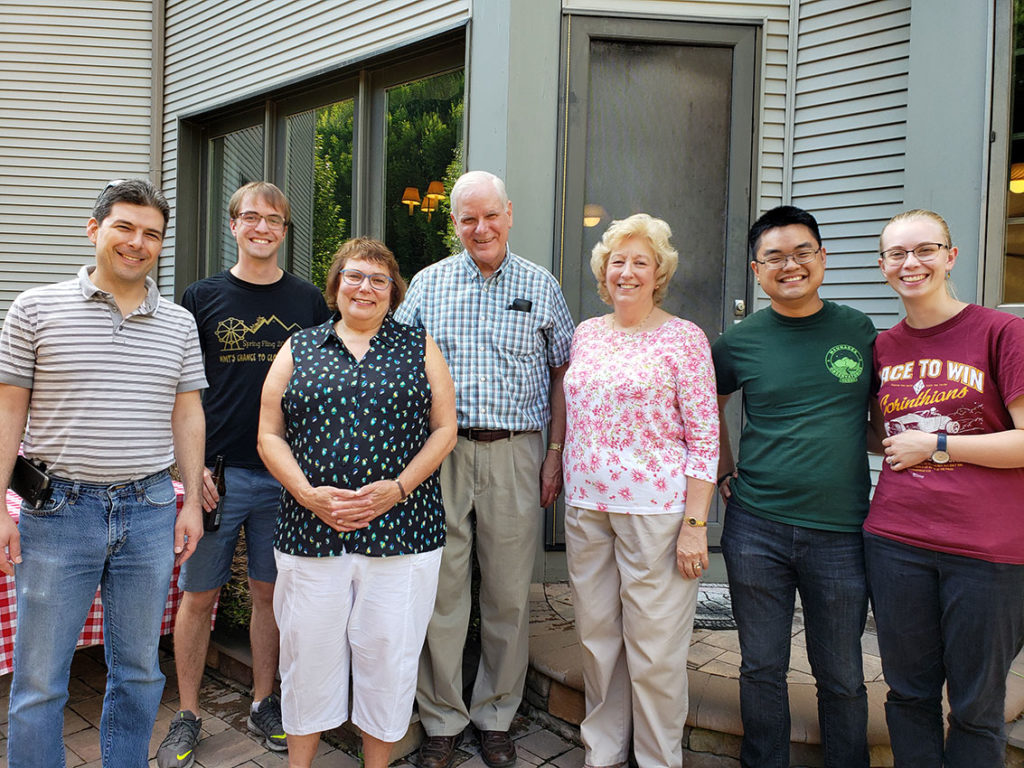 Feb/21/2019 – Rock Climbing at Rock Ventures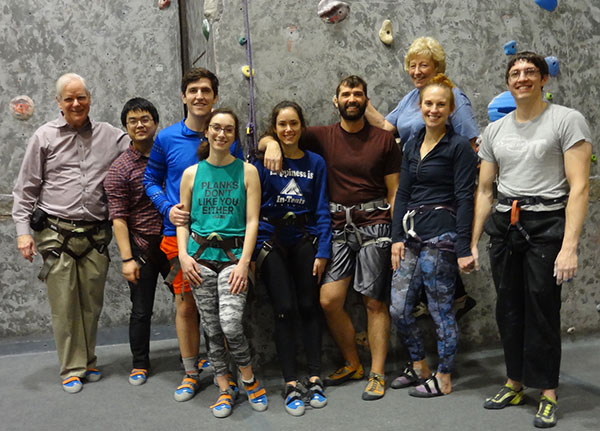 Apr/25/2017 – The James Webb Space Telescope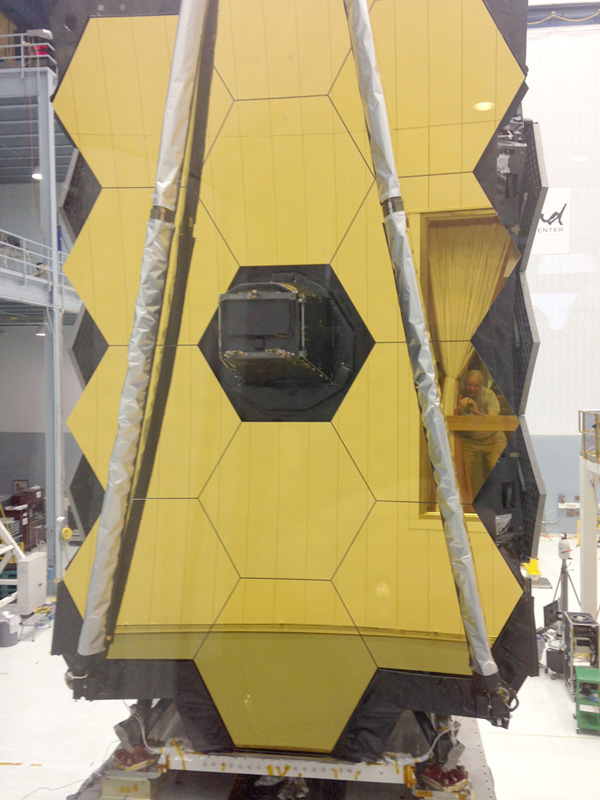 Feb/23/2017 – Disc Golf at Basil Marella Park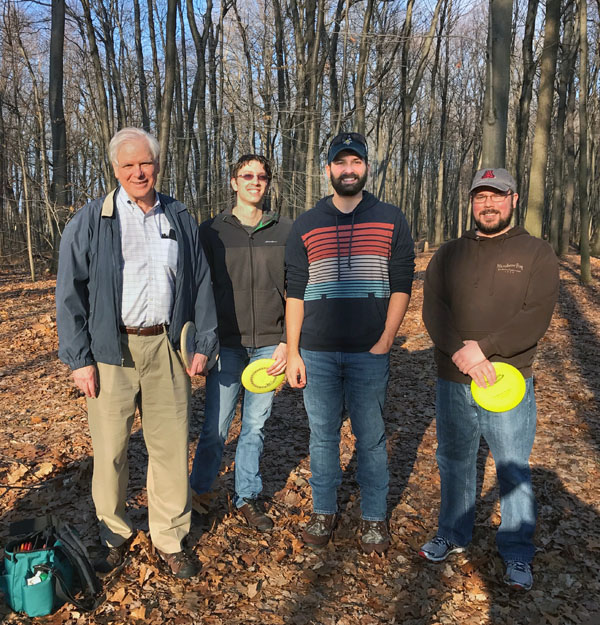 Jan/03/2013 – Bristol Mountain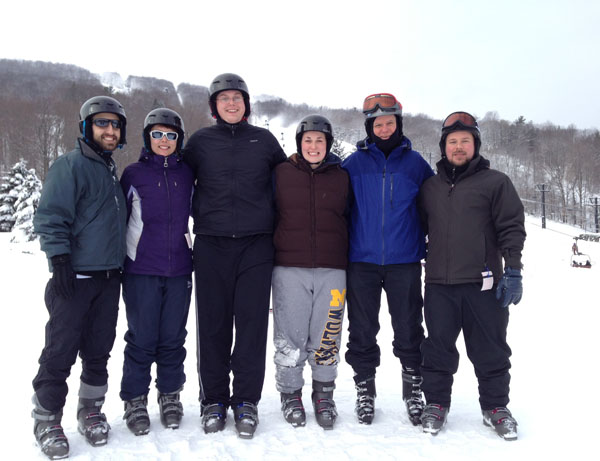 Sept/30/2012 – At the induction into the National Academy of Engineering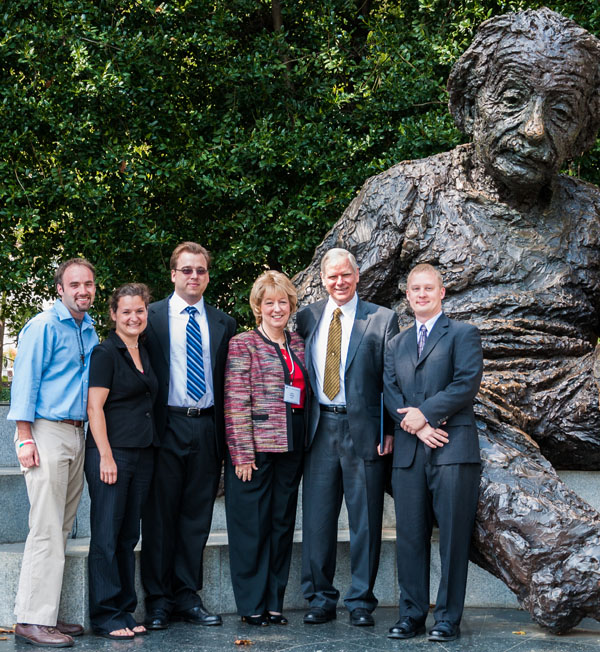 Oct/9/2012 – Cryo-vac chamber at Johnson Space Center (JSC) James Webb Space Telescope (JWST) where NASA will test the assembled James Webb Space Telescope (JWST)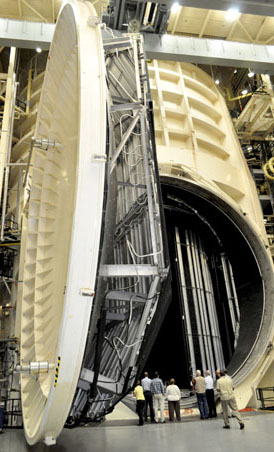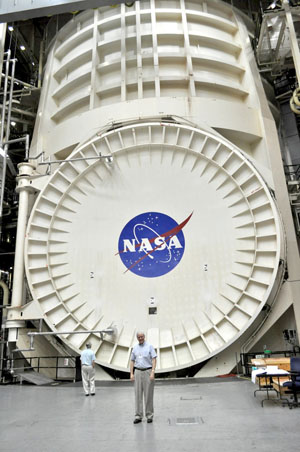 Oct/9/2012 – NASA's JWST Product Integrity Team (PIT) at the JSC test chamber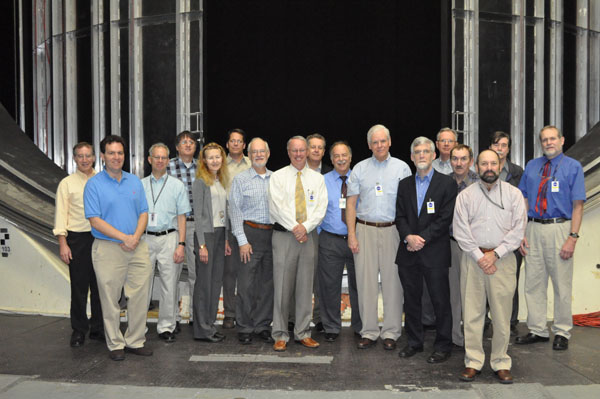 Mar/15/2012 – Disc Golf at MCC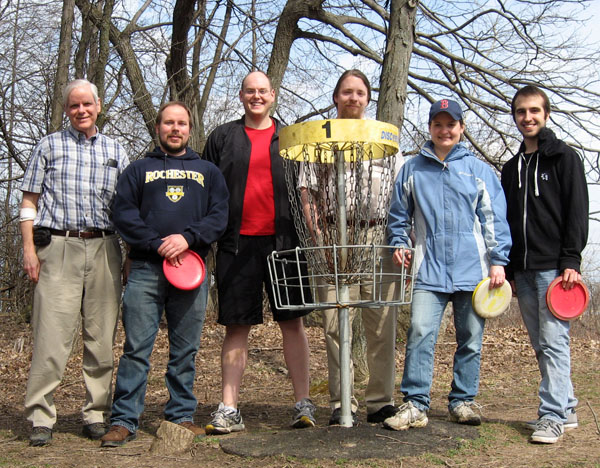 Note: the dates above and below are NOT a typo — skiiing one day, disc golf in 70° weather six days later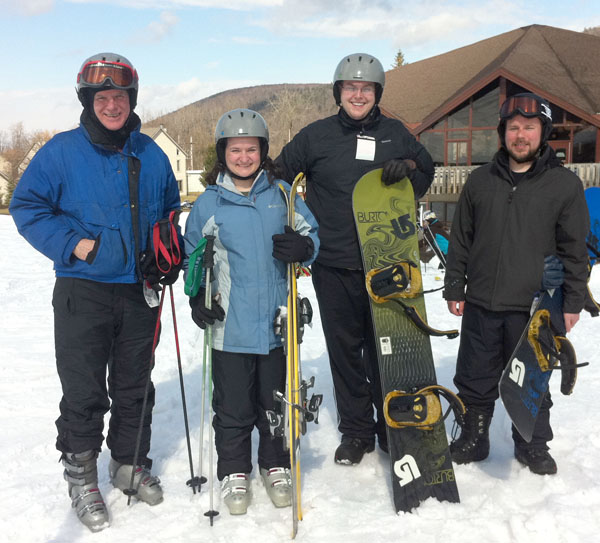 May/10/2011 – Disc Golf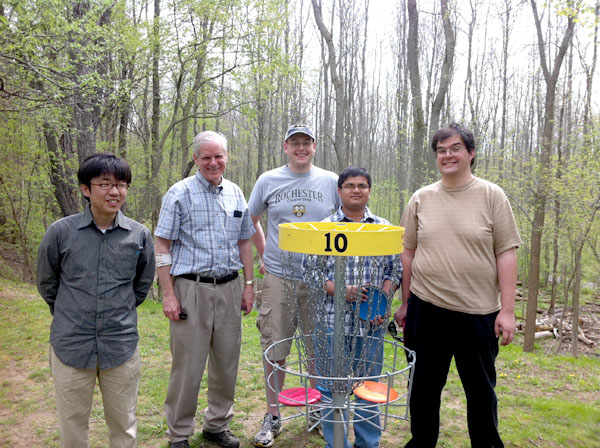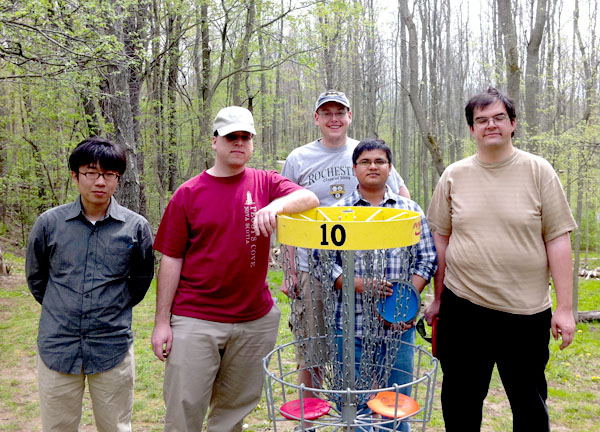 11/2010 – Moving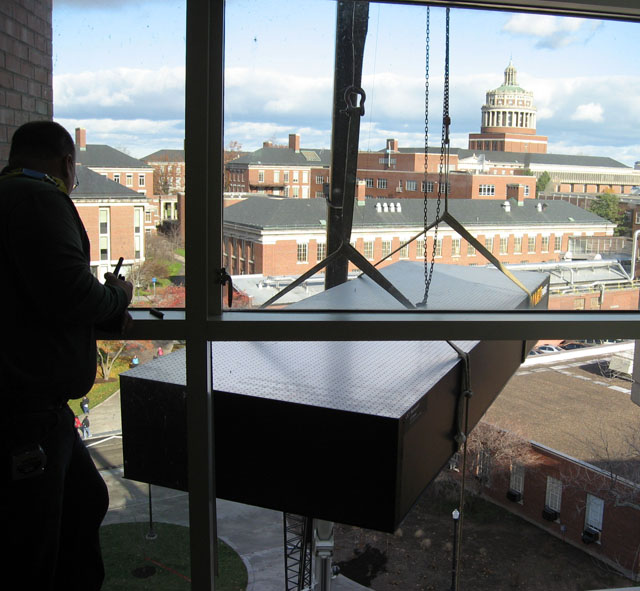 Mar/23/2007 – Rock Climbing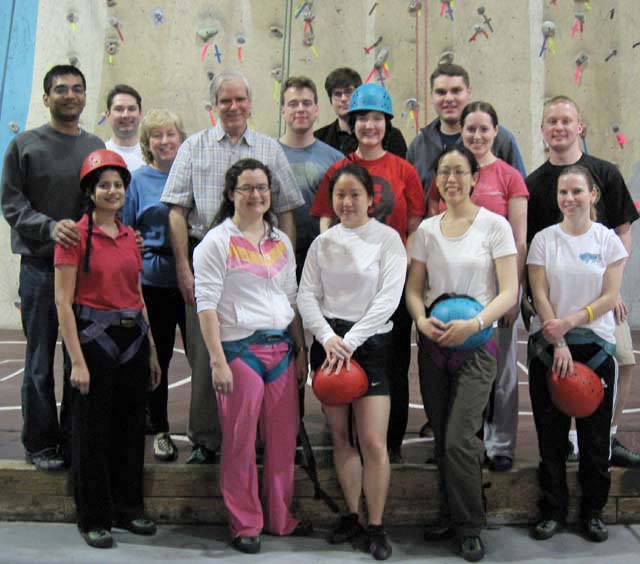 Dec/15/2006 – Disc Golf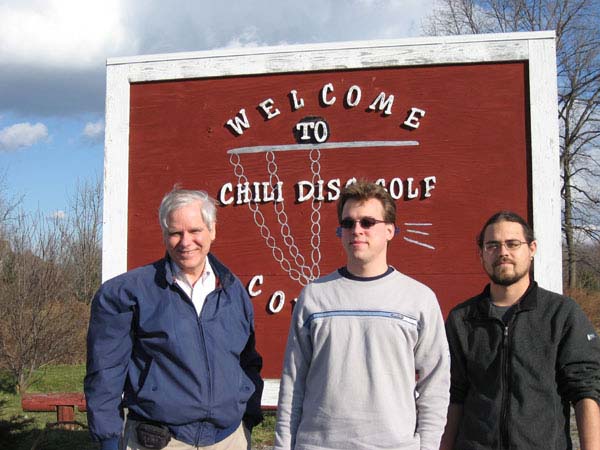 Mar/2/2006 – At Ball Aerospace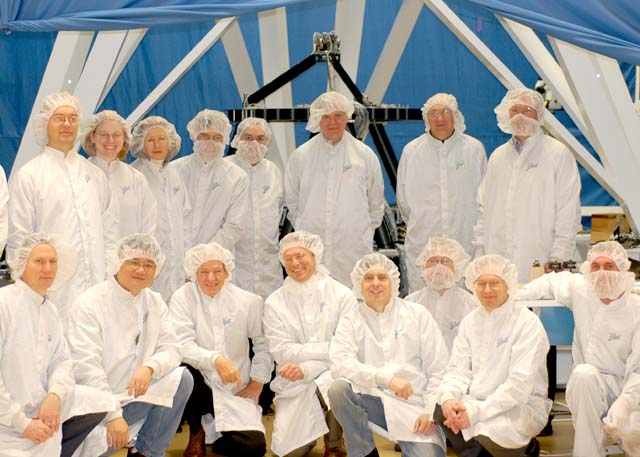 Feb/16/2006 – Rock Climbing at Rock Ventures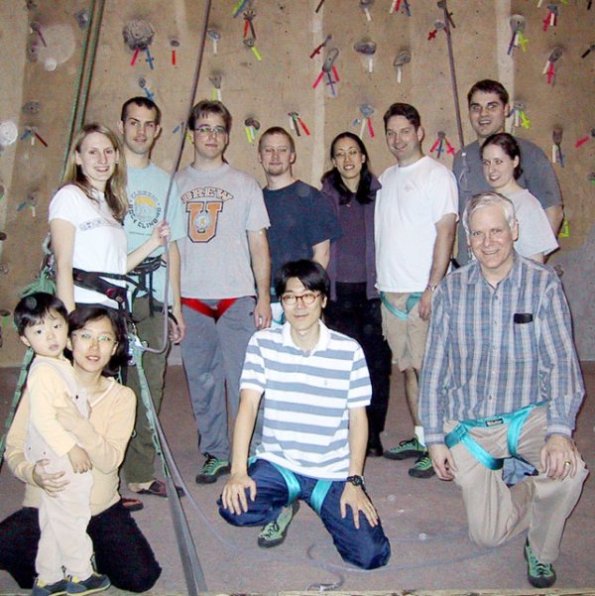 Aug/2005 – JWST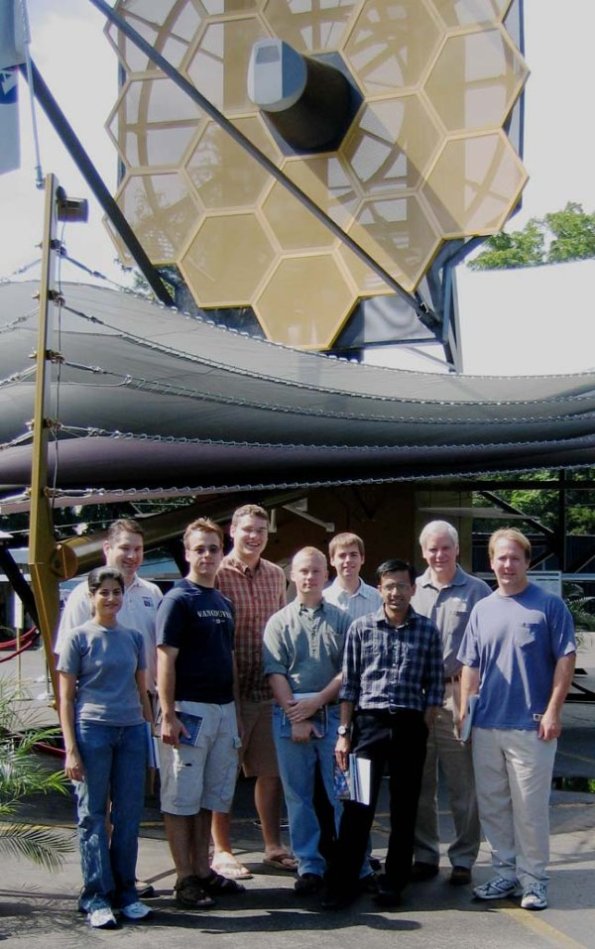 Sept/2005 – Where's Waldo ? Can you find Matt Bolcar in the picture below?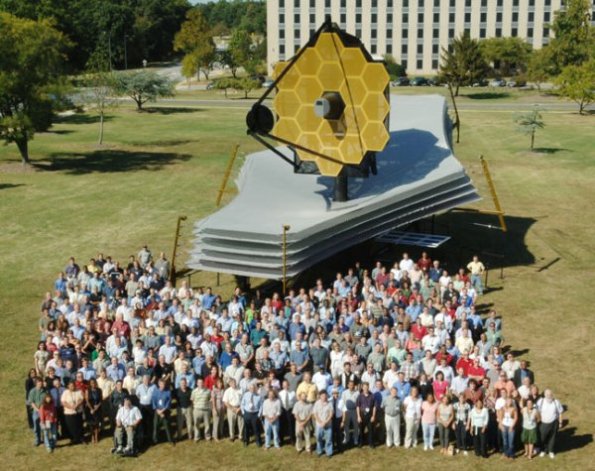 Apr/2005 – Disc Golf 2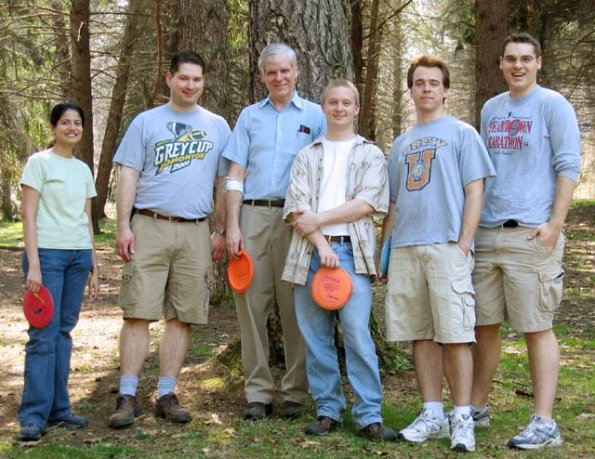 June/2004 – Disc Golf 1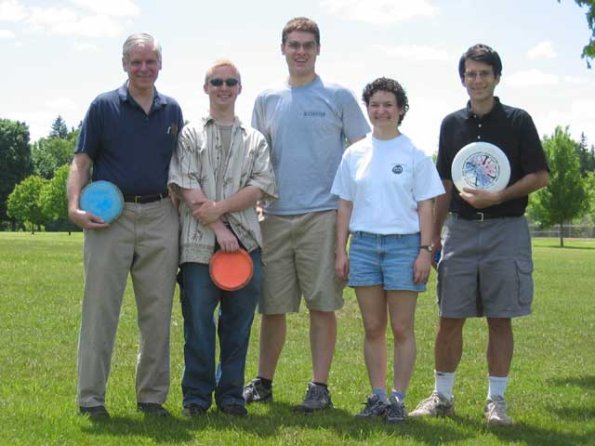 (Anwer to first "Where's Matt?": front row, third from right)
(Answer to second "Where's Matt?": middle right area)
---
Rock Climbing
Dan and Kathleen clipping in.

Emily and Nathan belay for Greg and Tom.

Greg as Spiderman

The "wall" in "wall-ninja" is superfluous.

Matt getting to know the climbing wall.

Mrs. Fienup belaying Prof. Fienup

Tom attacks the corner.

Nathan reaching for chalk.

Almost to the top.

Sean chimneys up, but not too high.
---
Disc Golf
Abbie driving.

Andrew Berger boldly going where no Optics Professor has gone before, trying to retreive an errant disc.

Prof. Berger tosses.

Jim putting. "cha-ching"

Matt driving.
---
Lab Renovation
Jim DePinto and Sam Thurman deciding what to do about remodeling one of the labs.

Q: How do you get a 12-foot x 4-foot table out of you lab?
A: Out the window:

Q: What do you do then?
A: Lower it very carefully.
FYI: this is not the monolith from the movie 2001: A Space Odyssey. OR IS IT? Compare with the Original (click on the thumbnail in the right column, second from top).
---
6th Annual CfAO Summer School
Sapna, Matt, and Nathan at Pigeon Point's lighthouse.

CfAO participants from Fienuplab. L/R: Sean, Matt, Sapna, Nathan
---
Birthdays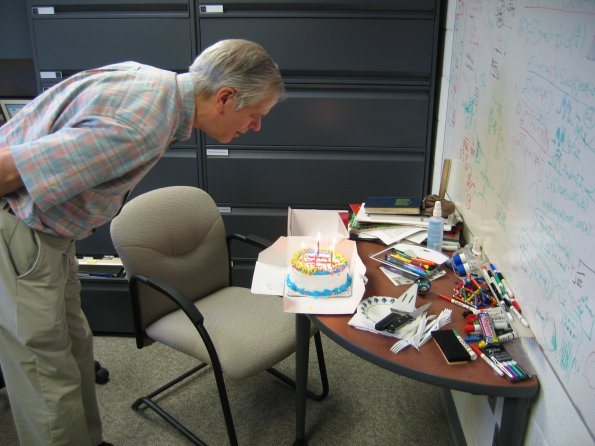 Fun in the optics lab