The group focuses on experimental and theoretical nonlinear and quantum optics.  Research includes ultrafast nonlinear dynamics, bio-photonics, nano-photonics, and optomechanical interactions for microwave-photonics, sensors, and the quantum control and manipulation of information.
Recent News:
Arjun Iyer wins "Best Presentation Award" at WOMBAT 2022 at the Max Planck Institute for the Science of Light in Erlangen, Germany for his recent results with Wendao Xu showing strong optical interactions with phonons with long lifetimes.  Check out the preprint, here. Congrats Arjun!!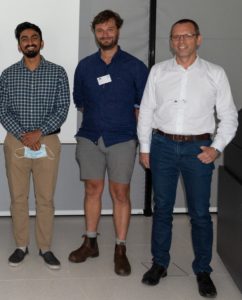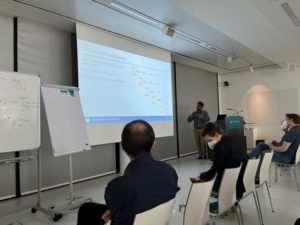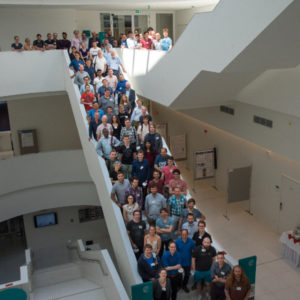 Joshua Teague and Elias Veilleux  join the group for summer 2022. Welcome!
Chirped pulses recently discovered in normal dispersion fiber Kerr resonators –  this research is published in Optica and a news article can be found here.
Gabriel Medina, Stella Kombo, and Ganesh Petterson join for summer 2021. Welcome!
The femtosecond team discovers an exciting new soliton which supports the shortest pulses to date from fiber Kerr resonators – now published in Physical Review Letters.  News article found here
The Group wins the 2020 NSF CAREER award for research in optomechanics
The Group awarded a 2020 Nih R01 grant for developing advanced femtosecond sources for deep brain imaging.
Paper on Bulk Crystalline Optomechanics published in Nature Physics and featured in news and views
Interested PhD candidates are encouraged to apply to the Institute of Optics.  Current Rochester PhD  candidates are encouraged to email to discuss research opportunities.
Several Master's thesis and undergraduate research projects are also available for admitted students.
The group is currently recruiting exceptionally qualified postdocs.