Current Lab Folks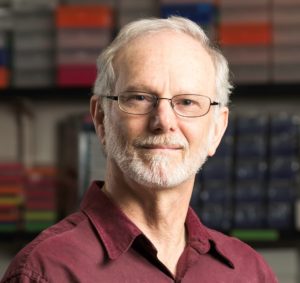 John (Jack) H. Werren,Professor, (jack.werren@rochester.edu)John (Jack) Werren is the Nathaniel and Helen Wisch Professor of Biology at the University of Rochester. He received his interdisciplinary B.A. degree (Echols Scholar) from the University of Virginia and his Ph.D. in Biology at the University of Utah with Eric Charnov.  Here is Werren's CV.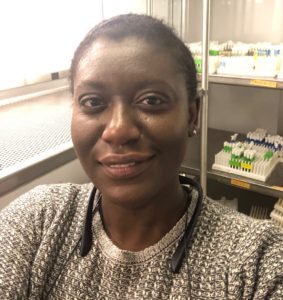 Cordelia Forkpah  (Technician): As well as managing the laboratory, Cordelia is involved in several projects. Currently she is concentrating on the genetic basis of learning differences among Nasonia species.
Shaan Bhambra (Undergraduate Researcher):  Shaan is investigating genetic basis of differences in head shape and body color among Nasonia species.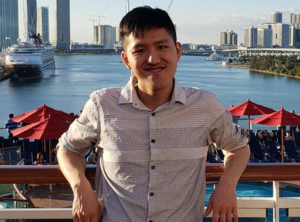 Sammy Cheng (Undergraduate Research):  Sammy is investigating the evolution of lateral gene transfers from bacteria to insects.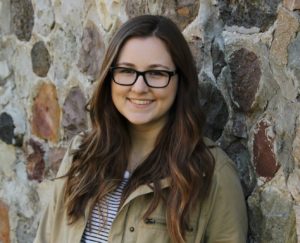 Hannah Cook (Undergraduate Researcher): Hannah is studying the diversity of Nasonia species, including how their frequencies have changed over time and whether one species has gone extinct in nature.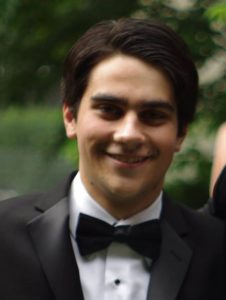 Austin Varela (Undergraduate Researcher): Austin is investigating evolutionary rate correlations (ERCs) among nuclear and mitochondrial genes, and more broadly ERCs as a tool for investigating protein interactions and networks.   Austin is a computation biology major.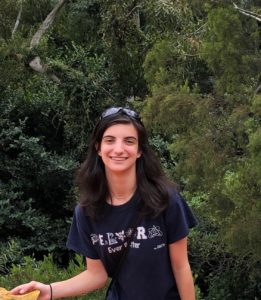 Miranda Zammarelli (Undergraduate Researcher): Miranda is studying the genetics of species differences in learning and memory.
Undergraduate Laboratory Assistants:
Emily Miller
Abner Pena
Elana Antoine
Previous Lab Folks
Undergraduate (Past):
Undergraduate Independent Research and/or Thesis:
Sharman Patel (2018), Criswell Lavary (2018), Mengni He (2017), Emma Dietrich (2010, 2011), Justin Sysol (2008, 2009), Gabriel Perrault (2008, 2009), Ann Esenhour (2008, 2009), Laura Schiraldi (2007), Veroncia Bernardo (2007), Thomas Spangenberg (2007), Aaron Brothers (2005-2003), Christopher Brunson (2004/5), Erika Logan(2004/5), Carolyn Agrawal (2003), Kevin Emerson (2001), Julianne Uy (2001), Ankur Chawla (2000), Vincent Calhoun (1999), Imran Qureshi (1999), Seth Bordenstein (1997), Mark Drapeau (1997), Michelle Lee (1996), Eric Ingerowski (1992), David Swank (1991), Douglas Swank (1990), Andrea Rabinowitz (2011), Meghan Sullivan (2011), Emilia Gracia (2010), Emma Dietrich (2010/11), Sonia Mondal (2010/11), Joshus Jensen (2010/11), John Herbst (2010/11), Jacklyn Lerea (2010), Lan Wang (2010/11), Emily Grzybowski (2009), Lauren Schmidt (2008), Michael Scorsone (2008), Mark Strassell (2008), Ann Esenhour (2008, 2009), Amber Masters (2008), Ilma Abbas (2008), Steve Klein (2007), Laura Schiraldi (2007), Veroncia Bernardo (2007), Julie Trescott (2006), Aaron Brothers (2005,6), Jorge Azapurga (2006), Tony Vargas (2005), Alex Tsybeskov (2005), Christopher Brunson (2004-5), Eugene Plavskin (2004-5), Erika Logan (2004-5), Crystal Rocha (2004), Haig Setrakien (2004), Joshua Hirschhorn (2004), Aaron Brothers (2004-5), Nicholas Bongio (2003), Caroline Agrawal (2003), Michael Marciano (2002), Kevin Emerson (Clarkson University, 2001), Nadeem I Hussain (2001), Elizabeth van Norstrand (2000-1), Chezik Smith (Indiana University, 2000), Jennifer Free (2000), Patrick Theobald (2000),  Julie Uy ( 2000), John Jen (2000), Jessica Berg, (1999, 2000), Ankur Chawla (1999,2000), Imran Qureshi (1998), Sarah Michaels (1998), Shailesh Patel (1997), , Seth Bordenstein (1995, 1996, 1997), Mark Drapeau (1995, 1996, 1997), Vincent Calhoun (1995), Sharon Majchrzak (1995), Richard Meadows (1994), Michele Palmer (1993), Jessica Rollins (1993), Suzanne White ( 1992), Michelle Lee (1992), Eric Ingerowski (1990, 1991), Renee Gallucii (1991), Benjamin Kozower (1991), David Swank (1992), Vinod Srihari (1991), Kristina Stanfield (1990), Gunjan Sinha (1990), Douglass Swank (1990), Manish Vig (1989), Eric Roesch(1989), Jill Potts (1989), Lisa DiDonato (1988), Albert Laduca (1987), Susan M. Derylak(1987).Research Visitors (Past):Tim Opijnen (University of Amsterdam, Holland, 2000)Jenny Bangham (Cambridge University, 1998)Masters (Past):Nida Meednu (2001), Patrick O'Hara (1999), Rebecca Weston (1997), Michael Balas (1993)
Doctoral (Past):
Aisha Siebert (Md. Ph.D. 2016) Resident, Northwestern University Medical
David Loehlin (Ph.D. 2011) Assistant Professor, Williams College
Rhitoban RayChoudury (Ph.D 2010) Assistant professor, IISER-Mohali
Seth Bordenstein (Ph.D. 2002) Associate Professor, Vanderbilt University
Bryant McAllister (Ph.D. 1996) Associate Professor, University of Iowa
Leo Beukeboom (PhD. 1992) Professor, Department of Genetics,University of Groningen,Holland
Johannes Breeuwer (Ph.D. 1992) Associate Professor, Department of Entomology University of Amsterdam, Holland
Postdoctoral (Past) :
Ellen Martinson, Postdoctoral Researcher – University of Georgia
Mrinalini, Research Scientist,  Singapore National University
David Wheeler (Orange Agriculture Institute, Australia)
Michael Clark, Instructional Assistant Professor – U. of Rochester
Christopher Desjardins, Research Scientist – Broad Institute
Deodoro Oliveira,Postdoctoral Researcher – University of Barcelona
Emma Baudry, Research Scientist – Universite de Paris Sud
Yang Wencai, Research Scientist – Ohio State University
Francisco Perfectti, Research Scientist – University of Grenada
Marie-Jeanne Perrot-Minnot, Associate Professor – University of Bourgogne
Richard Stouthamer, Professor – University of California, Riverside
Kent Reed, Professor – University of Minnesota
Danna Eickbush, Research Scientist – University of Rochester